Our Mission
To support the Chicago Police Memorial Foundation, ensuring that a permanent memorial be established and maintained honoring Chicago police officers killed in the line of duty.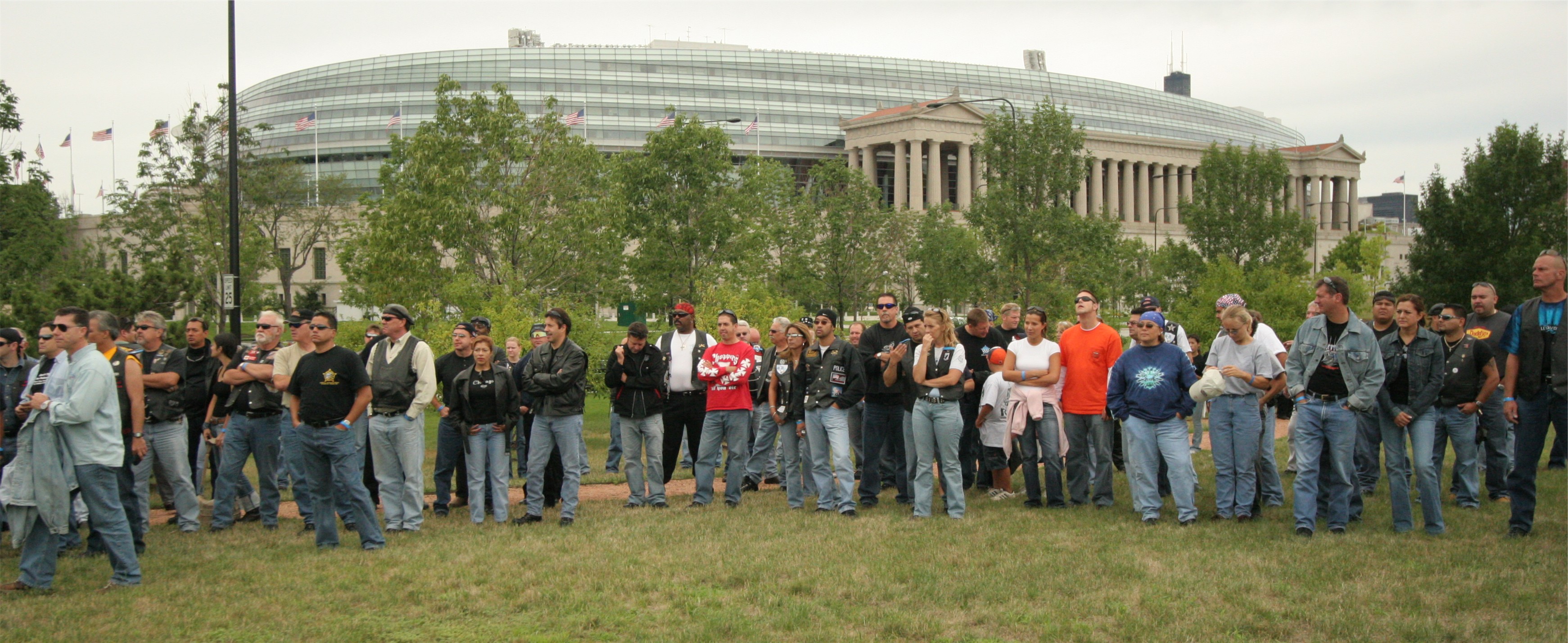 2005 Ride participants gather at the site of the future memorial.
Our Ride
August 14, 2005 marked the first Area 4 Ride to Remember. This event was the idea of a group of detectives assigned to the Chicago Police Department's Area Four Detective Division. These detectives, all motorcycle enthusiasts, decided to honor their fallen colleagues by planning and organizing an annual motorcycle ride. The proceeds from the events are donated to the Chicago Police Memorial Foundation.
In our first ride, more than two hundred riders and passengers participated showing their support for Chicago police officers. The event is open to the public and we hope to see our event grow every year.